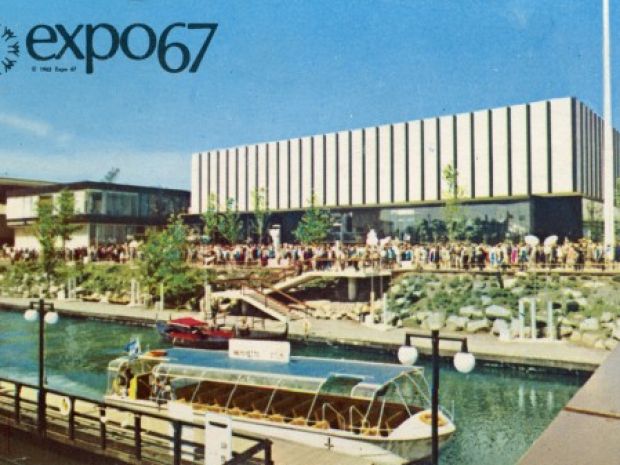 From the retrospective point of view the world exhibition Expo 1967 in Canada has been considered one of the most successful until now both as far as visitation and with regard to the number of countries taking part in it and the response it was met with both in the West and elsewhere.
The architects Miroslav Řepa and Vladimír Pýcha designing the Czechoslovak pavilion were in a difficult position, only holding incomplete information about the content of the pavilion. That is why they designed a most universal "container". The pavilion was one big puzzle: The volume of the facade was created by piling ceramic Hourdis bricks on the steel structure without using mortar.
The hits of our exhibition included various historic monuments, such as the famous Třebechovice nativity scene with hundreds of moving figures, the Venus of Věstonice, paintings by Master Theodorik, objects from the Jewish museum in Prague and the altar by Master Petr of Levoča. The technical novelties include the Cinema Automaton - an interactive film show allowing the viewers to decide about further progress of the film story by voting. The main hero of the film entitled "Man and his house" was Miroslav Horníček, who at the same time personally commented on these projections in the English language.
When the exhibition closed the pavilion was sold and transported to New Foundland where it now serves as a cultural centre for the cities of Gander and Grand Falls.